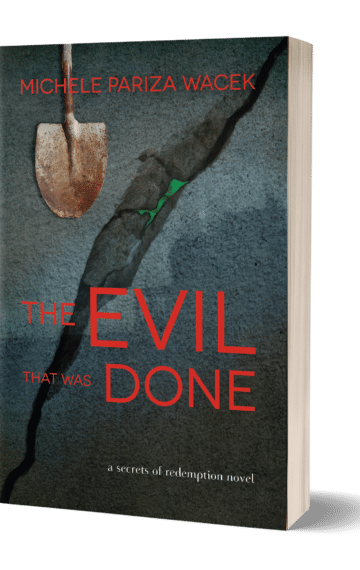 $4.99 (Or you can read for free in Kindle Unlimited)
Publisher:

Love-Based Publishing

Available in:

Kindle, Paperback

Published:

June 26, 2019
Get it on Kindle or Paperback at Amazon
Book 3 of the award-winning Secrets of Redemption series.
The shocking conclusion where long-buried secrets will finally be revealed …
It's happening again—people are disappearing.
And just like before, the finger is pointed at Becca.
She knows how it looks … and that she's being set up.
Someone is following her. Sneaking into her house. Planting evidence to make her look guilty.
The problem is, she has no idea why.
The bigger problem is, no one believes her.
And time is running out.
Grab Your Copy of Book 3 of the Secrets of Redemption Series.
2018 Paranormal Romance Guild Reviewers' Choice Book Series Winner
Check out Book 1 It Began with a Lie and Book 2 This Happened to Jessica. You can also grab the full box set right  here.
Want a sneak peek? You can check out an excerpt right here or you can discover the "story behind the story" right here.
In a book club? You can download book discussion questions right here.