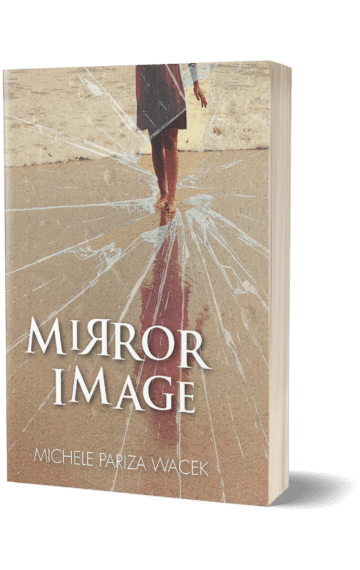 $3.99 (Or you can read for free in Kindle Unlimited)
Publisher:

Love-Based Publishing

Available in:

Paperback, Kindle, Audio

ISBN:

978-0996826068
Kindle or Paperback at Amazon
Paperback at Barnes & Noble
Linda's relationship with her sister Elizabeth has always been difficult. And once Elizabeth died, things got worse.
But, what if she's not dead?
Could she still be alive? Or, has she somehow returned from the grave and is haunting Linda?
Or, maybe something darker happening? Something that threatens not only Linda's life but her sanity. Something that has been buried for years in the secrets and lies of her twisted family's history.
With the help of her childhood sweetheart Steve Anderson (who is now a cop), can she discover the truth before it's too late?
There are moments in Wacek's novel with just enough hints and clues where if you blink or read too quickly, you'll miss them. On the surface, Wacek teases with information and red herrings to throw you off course, but hidden within the layered and complex history of Linda's past lies the answers. Mirror Image, her second novel to date, has all the prime elements you might expect from a psychological thriller: mystery, high tension, family secrets, murder, and an evocative villain whose silver eyes and supernatural-like manipulations personify evil. This well plotted and unsettling tale is reminiscent of Basic Instinct (which Wacek coyly references in her novel) and satisfying for mystery and crime novel readers.
The US Review of Books
Want a sneak peek? You can grab a preview right here.