A Great Reckoning
When an intricate old map is found stuffed into the walls of the bistro in Three Pines, it at first seems no more than a curiosity. But the closer the villagers look, the stranger it becomes.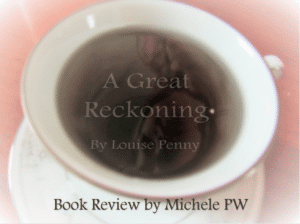 Given to Armand Gamache as a gift the first day of his new job, the map eventually leads him to shattering secrets. To an old friend and older adversary. It leads the former Chief of Homicide for the Sûreté du Québec to places even he is afraid to go. But must.
And there he finds four young cadets in the Sûreté academy, and a dead professor. And, with the body, a copy of the old, odd map.
I've always been a fan of British murder mysteries, and I like to think of the Chief Inspector Gamache books as Canada's version of a British murder mystery series.
Taking place in Quebec, A Great Reckoning by Louise Penny is the twelve novel in the Chief Inspector Gamache series. It's not necessary to read the books in order, although the books do build on the character and story arcs so it may be more enjoyable to start from the beginning. I personally found the series a few years back and started with book one.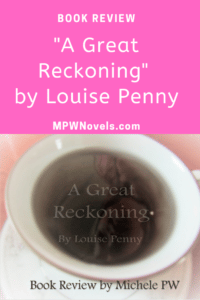 That said, like many series, the first few are rougher than the later books, so keep that in mind if you start. (Book one is Still Life.)
The series center around a small fictional town called Three Pines that is apparently located close to the US border. A running theme in the series is how difficult it is to find this town as it doesn't seem to be on maps or GPS, plus things like the Internet doesn't work very well there.
I had figured it was just part of the lore of the series, but in this book, we actually find out why this happened. So that mystery is solved.
As for the other mystery with the dead professor, that had an interesting twist I didn't see coming. But, quite honestly, most of Louise Penny's books have an interesting twist with the mystery part, which is one of the reasons why I'm a faithful fan of the series.
A Great Reckoning, another great addition to the Chief Inspector Gamache series. Click for my full review.
Click To Tweet
I would give A Great Reckoning somewhere between four and five stars. Why not five stars? Well, I try and reserve five stars for the books that I feel are truly exceptional.
Overall I love the Chief Inspector Gamache series and I truly enjoyed this book.
Here's where you can get your copy of A Great Reckoning by Louise Penny on Amazon: