Redemption, Wisconsin is not like any other town. Redemption decides who it wants to live in its town … and who it does not. This is the story of the birth of Redemption, the place where my award-winning series "Secrets of Redemption" takes place. You can get started with Chapter 1 here.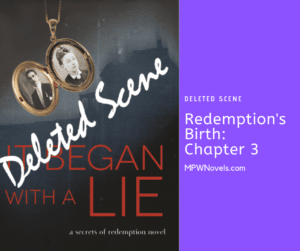 "You are still troubled, my son," Bishop Schmidt said, placing a warm hand on Father Murray's shoulder.
Father Murray sighed. "It just doesn't make sense."
"Tell me again what you saw."
Father Murray went through it a second time. The unexplained disappearance of the adults. The children's insistence that they knew nothing.
As bizarre as he knew his story sounded, he also knew he wasn't doing it justice. He struggled to explain the lack of emotion the children exhibited, going about their duties like nothing had happened. How could that be? If what they claimed was true—that they knew nothing—wouldn't they be more affected by what had happened to their parents and relatives?
Nor did he feel the bishop truly understood how it felt to be in that town. The peculiar dreams. The strange prickling sensation on the back of his neck. The constant impression of being watched.
Sitting in the bishop's comforting, messy office, filled with the dusty scent of old books and chamomile tea, his skin crawled just thinking about it.
There had to be more he could have done. But what?
The bishop was silent for a few minutes after Father Murray finished speaking. "It was a hard winter," he said. "Harder than normal. The blizzard. Many were lost."
"That would make sense if only some of the adults were missing," Father Murray said. "But all? And none of the children?"
"Are you sure none of the children disappeared?" Bishop Schmidt asked.
"I can't think of any unaccounted for," Father Murray said.
"But, you didn't check, did you?" Bishop Schmidt pressed.
"Well, no," Father Murray had to admit. "But, even if I had missed a child or two, that doesn't explain how every single adult went missing."
"Are you sure though? Did you check every single house?"
"No, but …"
"Then you can't be sure."
"Why are you questioning me like this?" Father Murray asked. "Do you not believe me?"
"It's not that I don't believe you," the bishop said hastily. "It's just … well, you must admit, this tale sounds a little … fantastical."
"I can't help how it sounds," Father Murray said. "It's what happened."
"Winter is never easy …"
"This can't just be about the winter," Father Murray snapped, and then instantly felt ashamed. "Forgive me, Bishop. I didn't mean to lose my temper."
"Of course I forgive you," Bishop Schmidt said warmly. "I know how seriously you take your ministry. Losing so many is bound to affect you."
"Yes," Father Murray agreed, trying to keep the agitation out of his voice. "Especially because there seems to be no explanation for it."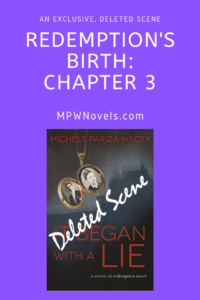 "I know it may seem that way, but …"
Father Murray interrupted him, trying to rein in his impatience. "What about what Fredrick said? About the light?"
"He's a boy! A traumatized boy who lost his parents. Can we take his word as truth?"
"But, there were no graves," Father Murray said. "If all of the adults died because of the weather, then where are their bodies?"
"These are grieving children we're talking about," the bishop said firmly. "They likely didn't have the strength to dig separate graves for every adult. They did the best they could. The graves, however many there are, are likely unmarked as they didn't want a constant reminder of what was done."
Father Murray slumped forward. The bishop didn't believe him. For that matter, he was beginning to doubt himself as he listened to the bishop. He seemed so sure it was the blizzard. And that was logical.
The weather. That was all. Nothing else to see here.
"Whatever happened in that town, it was a tragedy," the bishop said, his voice gentle. "Let us pray for them."
Father Murray nodded and bowed his head, focusing his attention on the bishop's words. There was no question those children, and that town, needed as many prayers as possible.
He tried not to shiver as he thought again about that feeling of being watched … of being judged.
He would definitely keep the children permanently in his prayers.
But he would never again step foot in Redemption.
For more on Redemption, Wisconsin, check out "It Began With a Lie," the first book in the award-winning Secrets of Redemption series.