Girls of Glass
When the granddaughter of one of Florida's most powerful judges disappears, it triggers a personal trauma for Detective Alice Garner: the kidnapping and murder of her own child. As a flood of painful memories comes rushing back, Alice sees herself in the guilt-ridden and emotionally fragile mother Charlotte Burke, who has become the target of a rush to judgment.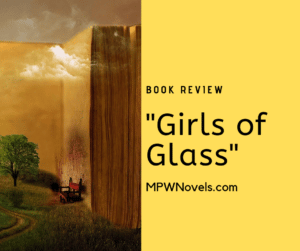 All too familiar with Charlotte's situation, Alice is reluctant to cast any blame. Her gut instincts tell her that Charlotte's anguish is rooted in something else—somewhere too dark for the truth to be seen. And Alice believes that it's hiding behind the facade of the illustrious and guarded Burke mansion.
But uncovering Charlotte's past comes with a risk. For Alice's own life is becoming entangled in the secrets and lies of the picture-perfect family—an image that is about to be shattered in so many unexpected ways.
I'm not sure what to make of Girls of Glass by Brianna Labuskes.
On one hand, the ending very much surprised me. For much of the book, I thought I was reading a pretty standard crime thriller … but everything got pretty much flipped upside down in the last few chapters of the book.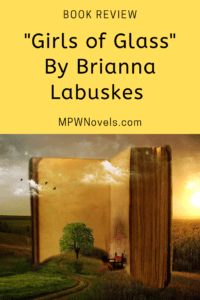 So, while I liked the twist at the end, I thought the set up was just "okay." Because I thought I knew where the book was going, it didn't really hold my interest, and I even stopped reading it at one point because I was so convinced I knew where it was heading.
Needless to say, I'm glad I finished it, because the ending was unexpected. But that doesn't completely negate the fact that the first part of the book was … well, mediocre. I found myself wishing it was a bit more of a page turner instead something I could pick up and put down fairly easily.
I also feel like I should say none of the characters are particularly likeable or heroic. At least for me, that's not a deal breaker. I like complicated, flawed characters, and I don't have to necessarily like them to enjoy the story.
Now, if I find the characters annoying (see Don't You Cry), that's when I start skipping chunks of the book.
These characters weren't annoying, though (at least, not to me). They just weren't all that likeable. (In fact, a couple bordered on mean). If that's a problem for you, I would probably steer clear of this book.
Overall, if you like reading crime thrillers with a huge twist you likely didn't see coming at the end, you'll probably enjoy Girls of Glass.
I would give Girls of Glassby Brianna Labuskes 3.5 stars.
My book review of Girls of Glass. Not what I expected.
Click To Tweet
You can grab your copy at Amazon right here: