My mother would have been delighted with this blog post.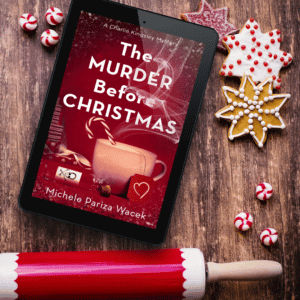 Three of her favorite things in life were:
Mystery books
Baking
Christmas
She was an avid reader of all things mystery, but she vastly preferred cozy mysteries over the psychological thrillers I was writing at the time. (Although to her credit, and much to my surprise, she did end up reading one.)
My mother died in 2015 after a long battle with cancer. Her death was what finally got me to start publishing fiction as I was determined not to die with my books inside me.
I think she would have loved my Charlie Kingsley Mysteries.
But I digress. Today I'm sharing one of our most favorite Christmas cookie recipes. Hands down, I loved these cookies and couldn't wait for Mom to start her holiday baking each year so I could eat a dozen. (Or two. But who's counting, it's the holidays after all! Calories don't count.)
Normally, the dough is pressed into little cookie molds, but if you don't have any molds, you can form little cookie shapes and bake them on a cookie sheet. (Yes, I tested it. No, it wasn't close to Christmas, in fact it wasn't even Thanksgiving yet, but I made the sacrifice for all of you. Your welcome.)
Without further ado, here it is: The Merry Christmas Butter Cookies. Thanks Mom!
Merry Christmas Butter Cookies
1 ½ level cups of sifted cake flour
½ cup of butter or margarine
¾ cup sifted powdered sugar
1 egg yolk
½ teaspoon salt
1 teaspoon vanilla
1. Preheat oven to 350 degrees.
2. Combine all ingredients and mix until it turns into a putty-like dough. (Use a mixer as it's not going to come together by hand.)
3. Form 24 equal-sized pieces, and either press the pieces into a cookie mold OR form little round cookie shapes and place onto a cookie sheet.
4. Decorate by sprinkling red and/or green decorative sugar on them.
5. Bake for 8-10 minutes or until edges of cookies begin to turn brown.
6. Makes two dozen (Yes, Mom would double or triple the recipe.)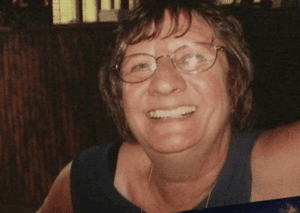 Looking for a new Christmas cookie to try this holiday season? Growing up, this was my favorite Christmas cookie recipe and I'm excited to share it with you.
Click To Tweet