Why, thanks for asking.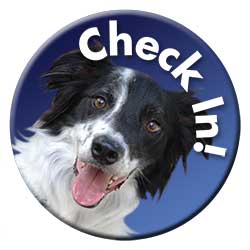 Well first, I've gotten into a daily habit of writing 1,000 words, and that's really helped keep the momentum going.
Second, I'm still working on my new three-book series, "Secrets of Redemption." The first book, "It Began with a Lie," is pretty much done. I thought it WAS done a few months ago (I was actually planning on launching it six months ago), but I received advice to wait until the next two books were complete.
And I'm glad I took that advice, because as I continued to work on the series, I realized there were things I needed to "fix" in the first book.
So, the first book needs one more round of edits. Then it WILL. Be. Done.
I'm almost done with the first draft of the second book, "This Happened to Jessica." Yay! It will need to go through editing of course, but this book already feels like it hangs together a lot better than the first one. (I went through a lot of edits with the first one).
Next up will be the third book, "The Evil That Was Done." I've got it roughly plotted out right now. My hope is that it flows as easily as "This Happened to Jessica." If it does, there won't be any problem launching the full series this summer, but regardless, I'll get the first two out for sure.
I'll keep you posted.