Little Darlings
Everyone says Lauren Tranter is exhausted, that she needs rest. And they're right; with newborn twins, Morgan and Riley, she's never been more tired in her life. But she knows what she saw: that night, in her hospital room, a woman tried to take her babies and replace them with her own … creatures. Yet when the police arrived, they saw no one. Everyone, from her doctor to her husband, thinks she's imagining things.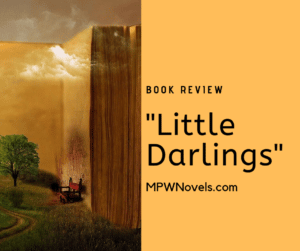 A month passes. And one bright summer morning, the babies disappear from Lauren's side in a park. But when they're found, something is different about them. The infants look like Morgan and Riley—to everyone else. But to Lauren, something is off. As everyone around her celebrates their return, Lauren begins to scream, "These are not my babies."
Determined to bring her true infant sons home, Lauren will risk the unthinkable. But if she's wrong about what she saw … she'll be making the biggest mistake of her life.
I have always been a huge fan of fairy tales (hence my next series, which is a retelling of Sleeping Beauty that turns into a psychological thriller). And I'm also a huge fan of fairy tales that go back to the original, dark source.
Little Darlings by Melanie Golding is both.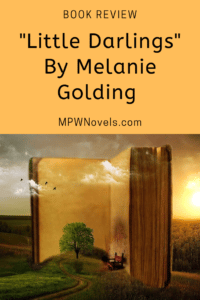 This book is incredibly creepy, without the gore, which is something else I love and is not always easy to find.
It was a compelling read that was difficult to put down … except …
I just don't know if I loved the ending.
I feel a little … unsatisfied, by how it ended. Which truly is a shame, because up until the ending, I couldn't put it down.
(I have some ideas for fixing it, but alas … that "no-spoil" blog policy prevents me from sharing.)
Both the writing and character development were really well done. There is also this dark humor thread running throughout the book that I also enjoyed.
This is my first book by Melanie Golding, and she definitely has a fresh, intriguing voice that was fun to read.
Overall, I feel Little Darlings is worth reading even if the ending wasn't as good as I thought it could be. I'd give it four stars.
As much as I loved Little Darlings, there was one thing I wish I could change. Full review here.
Click To Tweet
You can grab your copy on Amazon here:
This is my Review of the Month for the review collection on LovelyAudiobooks.info