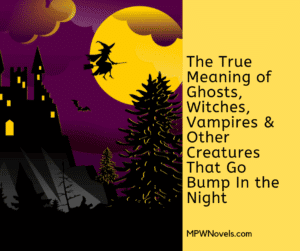 Have you ever wondered why we're so drawn to supernatural creatures? Not just in the horror genre, either. These creatures show up in all types of literature, from fantasy to sci fi to cozies, even.
I believe it's because ALL of these creatures are actually real.
Yes, I believe they're all real, in that they symbolize something in our human experience—something that's difficult for our head to process. Thus, the creatures are born, becoming "tools" to help us make sense of our lives.
So, I created this nifty guide to pull their "costumes" off, so to speak, and reveal their "true" nature. (It's no accident that these mythical monsters are most often associated with Halloween and costumes.)
What does your fave supernatural creature REALLY represent? Check out my handy guide on what makes those Halloween monsters so compelling.
Click To Tweet
Ghosts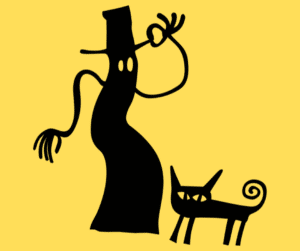 In literature, ghosts are similar to those from ghost "stories" in the sense that the ghost is associated with a physical place or person and has one main message it wants to get across to the living. Depending on the story, they can be anything from mysterious to downright terrifying.
What they represent: The past.
Specifically, something in our past that's haunting us. (See what I did there?) In many cases, it's probably some sort of regret—not doing or saying something we wish we would have, or taking the wrong action, etc. It could also be that we're craving resolution for something that happened in the past.
Ghosts seek closure. Maybe it's revenge for being killed (a common theme), or because they have some sort of unfinished business.
We all have things in our life that we regret and/or crave closure around, and ghosts represent that longing.
Vampires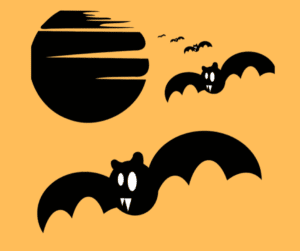 There are two main types of vampires in literature: one is the blood-sucking, evil, soulless creature that roams the night preying on the living by drinking their blood (literally taking their life force). The second is more of the "lost-soul-full-of-self-hatred-for-the-monster-he-is" type (think Twilight).
What they represent: Each type represents something different, so we'll start with Type 1—"The Drainer."
We've all experienced something draining us, right? Maybe it's a person (energy vampires, anyone?) or a situation.
Type 2—"The Self-Hater." Hatred of our personal darkness.
We all have a side to us that we are not proud of—a personal darkness often referred to as our "shadow" or "dark side." For many of us, we've had the experience of coming face to face with our shadow and either hating what we see or being afraid of it. Either way, we try and repress it. Just like a lost-soul vampire.
Shape Shifters/Werewolves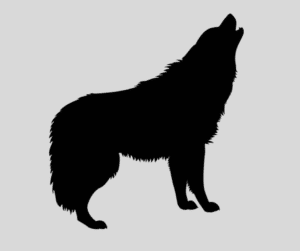 Especially in the paranormal romance genre, there are lots of types of shifters. Bear shifters are popular, along with shifting into fantasy creatures like dragons or centaurs. In many of those cases, the person is still in control of his or her animal side and never loses his/her humanity (the True Blood series had shifters in it who never lost control when they shifted).
What they represent: Our desire to have it all.
I consider these types of shape-shifting characters as "having your cake and eating it too." In other words, they get all the benefits of being able to be either human or animal with none of the drawbacks. (And, I feel like I should add, there's nothing wrong with that depending on the story and what the author is trying to do.)
If they are ostracized or hunted for shifting, then they represent our fear of not belonging, or of not being accepted for our true self.
Werewolves are something different. They appear to be a normal human most of the time, but during the three nights a month when the moon is full, they turn into wolves and hunt other humans … even their own family and loved ones.
What they represent: Losing control.
Similar to the lost-soul vampire, in many cases werewolves are aware they have a monster inside them, but unlike the lost-soul vampire, they can't control it. For us, they tap into our deep fear of our shadow taking control and losing our humanity in the process.
Witches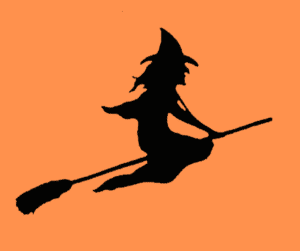 Man, there are a lot of witches out there. Evil witches, good witches, wicca witches. But one thing they have in common is they can all do magic.
What they represent: Control.
Witches tap into that deep desire we have to control our environment and our situation by using magic. For many of us, we often feel out of control, or that "things just happen to us and we can't do anything about it." But, if we had magical abilities, we could change all of that by waving our wand and poof! We have everything we ever wanted.
Zombies/Undead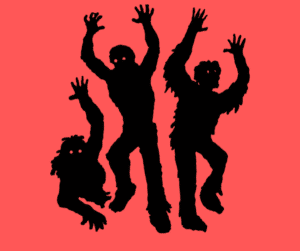 Zombies show up in tons of different literature, from Game of Thrones to Sci Fi to mummies, which are an Egyptian version of a zombie. (The first time I read about zombies, it was in conjunction with voodoo priestesses).
Now, of course, with The Walking Dead, we have the zombie apocalypse to contend with.
Regardless of whether it's in a future dystopia or some sort of evil necromancer creating an army, zombies are pretty much all the same. They were once alive and are now dead, mindlessly roaming around. They have one focus, in most cases—finding something living to eat or kill (or both). Either way, they're only interested in mass destruction.
What they represent: Something that will not die and IS trying to hurt us.
Unlike ghosts, whose haunting  doesn't actually affect our day-to-day life, (for instance, you may be pining over a lost love, but that lost love isn't actually showing up in your current life and wreaking havoc), this is a problem that will not die and is actively hurting us.
It's something that keeps recurring in our life that will NOT go away no matter what we do. No matter how hard you try, you still find yourself dating the same losers, or you constantly attract people in your life who betray you or cheat on you. Or maybe it's a situation, like every time you start to get ahead financially, some unexpected bill or expense comes up, and whatever you do, you just can't get ahead.
Demons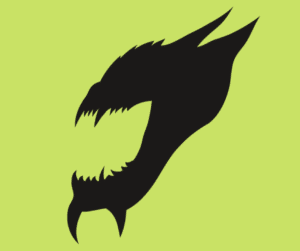 Unlike everything else on this list, demons are not human and have never been human. They are the "other," like fairies in fantasy. (In fact, I've seen fairies compared to demons.)
Demons are "not us," no matter how they appear. Whether it's a demon that has "possessed" a human or some sort of demon-like monster, this is a magical being of great power and no humanity.
What they represent: Things outside of our control.
Demons are sort of the flip side of witches (which is why it's not a coincidence that a lot of literature pairs demons and witches together). Witches are about our desire to control situations and events that we can't. Demons ARE those situations and events we can't control.
Unlike vampires and werewolves, these are things that are outside of us that are still impacting our lives.
Now, it's your turn. Comment below and tell me your fave spooky creature and what you love most about them.