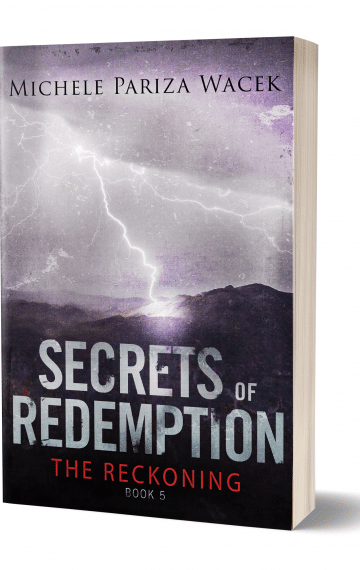 Special Preorder Price: $3.99 (Free in Kindle Unlimited)
Publisher:

Love-Based Publishing

Available in:

Kindle

Available:

December 22, 2020
Preorder on Kindle
Book 5 in the Award-Winning Secrets of Redemption series now available to preorder!
She was supposed to be safe.
For the first time in her life, Charlie felt like she belonged.
She loved living in Redemption, Wisconsin. She had everything she ever wanted: a home, friends, a new business, a new love.
However, nothing is ever what it seems in Redemption. And you should never, ever, discount the darkness hiding under the surface.
2018 PRG Reviewers' Choice Book Series Winner
"We can only hope there is another EVIL series lurking somewhere in our future – if we can stand the suspense and survive the wait….but I recommend not venturing into any old basements or locked rooms while you wait!" 

Paranormal Romance Guild
Check out Book 1 It Began with a Lie, Book 2 This Happened to Jessica, Book 3 The Evil That Was Done and Book 4 The Summoning. You can also grab the full box set right here.
In a book club? You can download book discussion questions right here.