There's a strange phenomenon I occasionally witness at my copywriting and marketing company.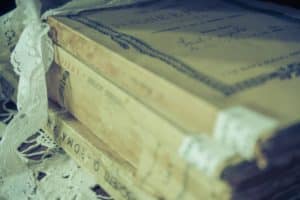 Clients will hire us for copy and marketing support, pay in full, and then either disappear or not actually use what they paid for.
When I would reach out to ask them why, I would typically hear some variation of how yes, they were happy with the service, but "something" had happened that had prevented them from moving forward.
They would generally explain how, even though they had hired us because they were ready to "uplevel" their business, they had come to realize they just "weren't ready."
(Not to toot my own horn, but in my tiny little corner of the Internet, I have built a bit of a name for myself as Michele PW, copywriter extraordinaire. One of my BFF biz girlfriends Nancy Marmolejo and I joke we're "famous people no one has heard of." But I digress …)
Needless to say, for years I found this puzzling. We provide done-for-you copy and marketing. We DID all the work for them. How could they not be "ready"? What was really stopping them?
I came to realize that it's all about mindset. Consciously, sure—they wanted to uplevel their business. So they tried to force that uplevel by hiring my company.
Alas, their subconscious wasn't ready—so they would either disappear or find some reason to not use what we provided them.
In other words, they weren't emotionally or mentally ready to step into the next level of their business.
Little did I realize I was doing the exact same thing with my identity as a fiction author.
Years ago, I not only paid for a fiction author logo, but I also had a website created, and business cards and stationary printed.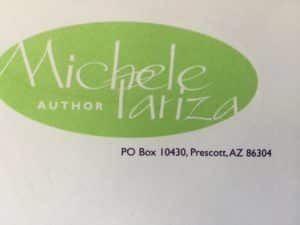 And, you know what I did with all of that? Pretty much nothing.
After my mother passed in 2015 and I finally got over myself to publish the two novels I had written over a decade earlier, I still wasn't really building my fiction brand. Sure, I threw up a website (because, well, I own a frickin marketing company and wrote a book called "Love-Based Online Marketing"—I better have an author website up!) but it wasn't very good. (If you've seen the past reiteration of this site, you know precisely what I'm talking about.)
Despite all of that, I still sold a respectable number of novels (which I attribute to being a marketing geek, since I hadn't stepped into my fiction author identity yet. Side note: If you're a fellow author reading this, before you start feeling jealous about my marketing experience, let's just say our greatest strengths are also our greatest weaknesses—my love of marketing contributed to my identity confusion).
Now, though, I'm finally ready to step into my identity as a fiction author.
And to celebrate, consider this my "coming out" party!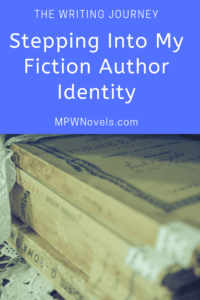 (Cue the music … I'll dance with you! The baked brie is amazing (unless you're dairy-free like me, then try the calamari—it's gluten free too!). We also have some fabulous Old Fashions and Cosmos, but remember to drink responsibly (drunk tweeting is pretty much always a bad idea, and let's definitely stay off of any shopping sites!).
Now for the announcement I just know you've been waiting for … I'm super excited to unveil my new website and blog!
Ta-Da!
I think the most amazing part of this story is that it took me nearly half a century to fully embrace this side of myself.
If you've read my bio, you know I taught myself to read when I was three years old because I wanted to write stories so badly. 40 years later …
I'm finally stepping into what my soul has been whispering to me to be.
Click To Tweet
I'm excited to share my writing journey with you here. That journey involves learning how to finally bring both sides of myself—entrepreneur and writer—together, and my hope is that by sharing it here, I can help others who are struggling to balance multiple passions and loves.
But, that's not all you'll find here. I'm also planning on sharing short stories, short fiction, and book reviews (fiction, of course), so if you share my love of all things fiction, you may want to bookmark this site and check back often.
Better yet, hop on my email list, so I can notify you when a post goes live (plus, I'll send you early "insider" notifications when I publish new novels and share other events).
And in the spirit of all these new and exciting happenings, I have one more announcement …
I have a new podcast brewing! (Don't worry … I'll tell you more about it soon.)
So, thanks for taking a moment to drop by my "coming out" party. And, do come back. It's going to be a fun ride. I can't wait to share it with you.