Well, not complete complete, as it still needs editing, but the first draft is officially DONE!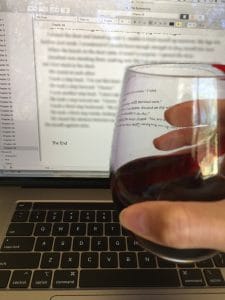 I started The Summoning 3 months ago during the zombie apocalypse. At the time, I was struggling with a different novel, the first of a new series, and it wasn't coming together.
But then, I hurt my eye and ended up in the eye doctor (which was a fun adventure in and of itself). While sitting there in the room waiting for the doctor, unable to read or look at anything on my phone, the story just poured into me.
And I knew THAT was the book I needed to write.
Two days later, when I could finally look at a computer screen again, I started working on it. And 3 months and 75K words later, I typed The End.
Needless to say, this was the fastest I've ever written a book.
I'm now on to Book 5, The Reckoning, with a plan to finish this one just as fast (if not faster).
The Summoning is Book 4 in my award-winning Secrets of Redemption series and is scheduled for an Oct 2020 release. Check out Book 1 It Began With a Lie here.